Monthly Archives:
October 2012
Published
October 10, 2012
|
By
TED
Crosby Fund for Haitian Education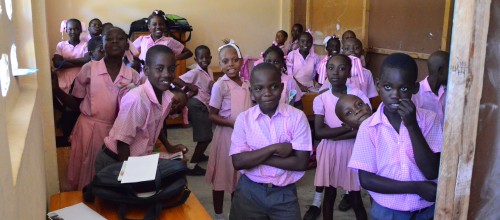 Fall 2012
Primary School Scholarship Program Begins
This fall we begin a primary school scholarship program made possible through a generous donation designated for this important initiative.  When we began our program eight years ago, we supported secondary scholarships only for grades seven through Philo (a 13th year for college preparation).  At the time there was a primary scholarship program for kindergarten through 6th grade, therefore, we offered scholarships for the older children. Yet several years ago, the primary scholarship program ceased to function and since then there has been a great need for primary school support.  Many parents in the last few years have asked for assistance to help place their young children in school, and we noticed an ever growing multitude of children not being educated. Our hope and long-term goal was to eventually launch such a program but our funds were limited.
After our visit in June, we arrived home and there was the most exciting message waiting for us on our answering machine.  A woman, very familiar with the area where we work, had recently returned from a visit.  She was surprised and dismayed by all the young children unable to attend school, and she wanted to help with the effort. She gave us a 5- year gift to initiate such a program. Through her generosity, we are able to support 167 children, who attend 34 different schools in a ten mile area. We hired a part-time teacher, Kettelie Petite-Lou Jules, to help us administer the program. She is a Pre-K/K teacher in the area and has been a member of our Board of Advisors since our beginning in 2003. Kettelie has great knowledge of the schools in the area and will be assisted by our Program Manager, Melet DeRose and our two other employees, Franck Cidort and J. Edner Raphael.
Selecting the students was a real challenge because of the extreme poverty in the surrounding towns.  Almost every family needs help.  Our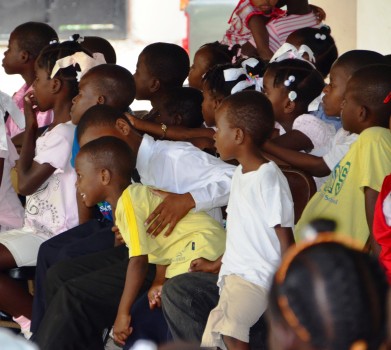 Haitian Board of Advisors, all living in the area, decided to enlist our university students, who were home this summer on break. The studentsgathered local knowledge in the area where they live and visited some families. Our staff conducted the same research. Nominations for scholarship came back to the board for a vote. I know that we left many children behind, but this is a beginning. Our hope is through the years we will be able to expand the program.
The primary scholarship program will cover tuition, books and needed materials and a uniform. The average cost per child is about $125 each per year.  This doesn't seem like much to us, but for a family that makes less than $750 a year this is an expense that is unbearable.  The Haitian government has plans in place to provide free education for all primary students, but this plan will take years to accomplish, especially in the rural area where we work.  The children cannot wait for such a program, and we are deeply grateful for this gift and thrilled to begin this program!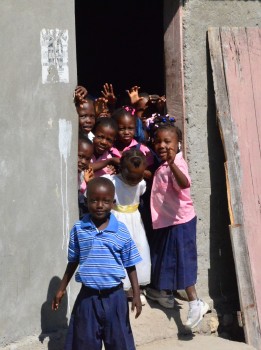 Secondary Program:  Grades 7 – 13  (Philo year)
This year we offered scholarships to 122 students at the secondary level.  These students live within a 20 mile radius of Deschapelles, where our office is located in the Artibonite Valley.  They attend 28 different high schools usually within a 4 miles radius from their house.  The schools in the country are very primitive in structure and the class rooms are sometimes dark and crowded.  Many schools do not have electricity or plumbing.  We visited a new primary and secondary school in Verrettes named the Peleican School (see below) and the conditions were really quite good – decent desks, electricity run by a generator, and smaller class size. This school, however, was twice as expensive as the other schools.  We have two students placed here, but we are unable to transfer more. We will observe over the next few years to see if these students excel beyond the others.  Stay tuned!
Twenty-three students finished 12th grade (Rheto) this year, and nine of them passed the state Rheto exam and will move on to the Philo year, which is a one-year college preparatory program. If they pass the State Philo exam at the end of the year, they are eligible to attend the universities in Port-au-Prince (there are several good choices).  Entrance in to the Philo program and passing the Philo exam is very difficult, and we are proud to say that we have 7 successful graduates of the Philo, who will receive our scholarships for university study.  Three are female and four are male. To date we have had the good fortune to be able to fund 35 students towards their bachelor's degree.  This is an ever increasing challenge as university tuitions and housing expenses increase.
A Visit to the Institute Mixte Joseph C. Bernard (Peleican) in Verrettes.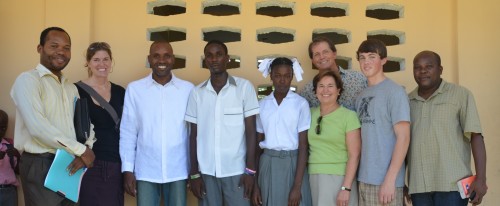 L-R, Melet DeRose, CFHE Program Manager, Michelle Griswold (Board Member)
School Principal, Woodson Cerfrere (CFHE student), Landa Bien-Aime (CFHE student)
 Becky Crosby  (Executive Director/Co-Founder) Tom Sherer (Board Member)
Andrew Sherer  and Vaudy Jean-Baptiste (CFHE Program Director) – photo, Ted Crosby
  University Program
We have 7 university students who will graduate from university this fall (typical season for graduations).  Kettie Dorilon, Robens Occean, and Jean Mendel Mesidor with degrees in Business Management from the Universitaire Notre Dame d'Haiti; David Vilma in Accounting from the Institute Universitaire Quisqueya; Pierre Hervey in Computer Science from the Ecole Superieur d'Infotronics d'Haiti; Alphonse Ducasse in Education from St. Ignace; and Pierre Eustache in Management from the Institute Superieur Technique d' Haiti.  Of the three that have graduated already, Pierre Hervey has found employment at the University Quisqueya, and Kettie Dorilon and David Vilma are actively seeking employment.  We wish them well!
Hélène Clervius and Delicier Dieuseul graduated last June in medicine, and they have served as interns this year at the state hospital, Hôpital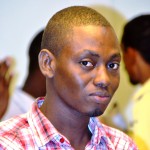 Justinien in Cap Haitian.  They will finish in October and pursue their careers as doctors.  Hélène received a scholarship last summer to study neurology at the Hôpital Nord in Amien, France.  She is in hopes of pursuing a specialty in neurology in Switzerland through a scholarship. Her plan is to return and be one of the few Haitian neurologists working in Haiti.
We believe the University program is critical for the success of our students and to build an educated and qualified group of young people to fill leadership positions in their country.  We have all watched Haiti suffer over the years through lack of leadership, infrastructure and abject poverty.  This destitute situation will never improve without a universal education system for grades K-13.  Lack of public education is the reason 55% of the Haitian people are illiterate and only 15% graduate from high school.  2% of those high school graduates enter the university programs. Many of the leadership roles in Haiti are filled with internationals and that needs to change in order for the country to grow and become more independent and self- sustainable.  We believe education is the answer, and we hope you will consider supporting our university program.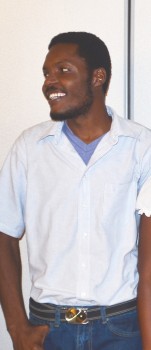 In Their Own Words …..
We will be featuring some of our university students on our website.  Each profile will offer a picture and a little bit about their lives and program of studies.  Please check out our website, www. crosbyfund.org.   Here is an excerpt from Inozile Jean Wisguens:
My name is Inozile Jean Wisguen. I was born May 20, 1983 in Verrettes. I have been a Crosby scholarship recipient since the twelfth grade (Rheto) class, and I now attend a university called Quisqueya University. I am in my third year in the Sciences of Agriculture and Environment, and I will graduate next year.  My favorite classes are geology and ecology.  After finishing my academic studies, I would like to work in the environmental sector.  I could take a training course from the ministry of the environment and learn how to improve my community. My plan after graduating is to focus on one of the following subject matters: ecology, geology, land management, risk and disaster management, or water purification.
I must say that the Crosby program has helped me a lot and has changed my life completely. I didn't imagine I would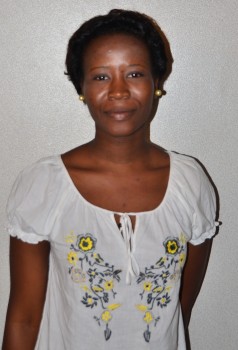 ever complete my academic studies, because I didn't have anybody who could help me do so. The Crosby program is a gift from heaven. Five years ago, I was not the same person I am today. The Crosby program has made of me a person of great knowledge. I can't stop saying a big "thank you" to the people who have sacrificed themselves to make this program what it is today. Through my studies, I have learned a lot of things that I didn't know before. The Crosby program has changed my life through the good will of people who have dedicated enormous effort to help us pursue our academic studies. I will be able to use the knowledge I gained in the Crosby program in my future work, so that I can help my community and improve the environment. Haiti needs good environmentalists who can help with the reconstruction of the country. A big thanks to everyone who has helped us in one way or another!

Sponsoring a University Student
We have 30 university students, and we try to find individual sponsorship for each student – donors who are willing to provide full or partial support (tuition only) at the university level. See the chart below that gives the range of university expenses.  We have 12 students in need of sponsorship. If you are interested in sponsoring a student, please contact us, and we would be happy to tell you more about the program and help you  select the student, if you wish.  We offer our deepest gratitude to all of our generous donors who support our university scholarship program.
Annual University Student Expenses

Tuition and Fees

$1000-$1850

Books

$500

Housing

$750-$1000

Food

$900 – $1500

($3 to $5 per day for 10 months)

Transportation

$250

Total Range

$3400 – $5000

 

Technical Student Expenses

Tuition and Fees

$350 – $500

Annual Secondary Student Expenses

Tuition and Fees

$200-$300

Books

$65

Uniforms

$50

Total Range

$315 -415

 

Primary Student Expenses

Tuition and Fees

$75 -$100

Uniforms

$35

Books

$25

Total Range

$135-160
If you are interested in making a donation to support a student please make checks payable to Crosby Fund for Haitian Education and send it to 19 Binney Road, Old Lyme, CT 06371.  You may also make a gift through our website www.crosbyfund.org through PayPal®.  All gifts are fully tax-deductible and 100% of your gift goes directly to Haiti in support of our programs.
Technical School Program
Our technical school program was initiated three years ago.  We created it for students who completed high school but did not attend or pass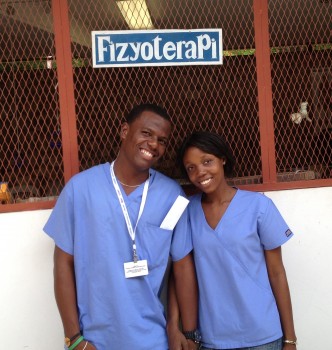 the Philo exam (a 13th year program required for university study).  This year we offered scholarships to 17 students and 7 will graduate this fall.  The technical scholarships offer our students the opportunity to learn a practical job skill to better enable them for employment. The scholarships cover a variety of studies from construction and plumbing to medical technicians and administrative assistants.  Currently we have over 30 students on a scholarship waiting list.  Generally a technical school scholarship is in the range of $350-500 a year and most programs are one to two years in length (see above).
Annual Budget
Our annual budget this is $220,000.  The following pie charts show our income and expenditures. The salaries represent our Haitian employees.  There are no paid salaries in the United States, and expenditures in the U.S. represent only 3% of the budget and are funded privately. The Crosby Fund for Haitian Education is a 501 (c) 3 non-profit organization. All contributions are fully tax deductible to the extent provided by law.